6 Rules to Make the Right
Advertising Impact with Promotional Custom Mugs

Companies across the world are recognizing the
power of giveaways like promotional custom mugs and how they can make an impact
in the minds of customers. According to research conducted by the British
Promotional Merchandise Association, at least 79% of the recipients of your
gifts will want to conduct business with your company in the future. While the
market is flooded with swag and almost all stores and brands are competing for
the attention of the consumers, what can you do to stand out from the crowd?
Experts advise that what matters is not the item you give out, but the strategies you use to create an indelible impression in the minds of the customers. Here are a bunch of factors to keep in mind when ordering promotional custom mugs and using them as an effective advertising tool.
1.
Choose High-Grade Lasting
Merchandise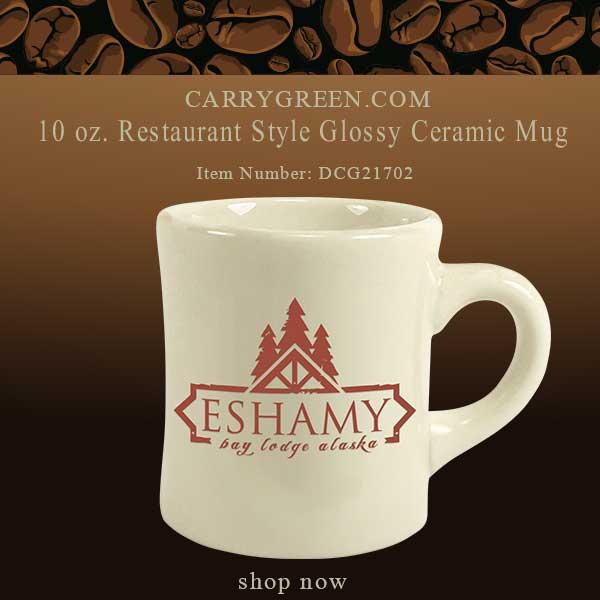 When ordering merchandise, make sure to choose
high-grade items that will last the recipients a good long time. Whatever may
be the gift you choose, you'll want that as the customer continues to use it,
the gift creates a familiarity with the company brand name. How that works?
When going shopping, the customer is likely to choose products carrying a
brand, they've known for some time. Further, ordering low-quality wares creates
a negative impression of the company giving it out. Not only should the
material be lasting, but the printing quality should also be exceptional.
2.
Connect the Merchandise to Your
Company Products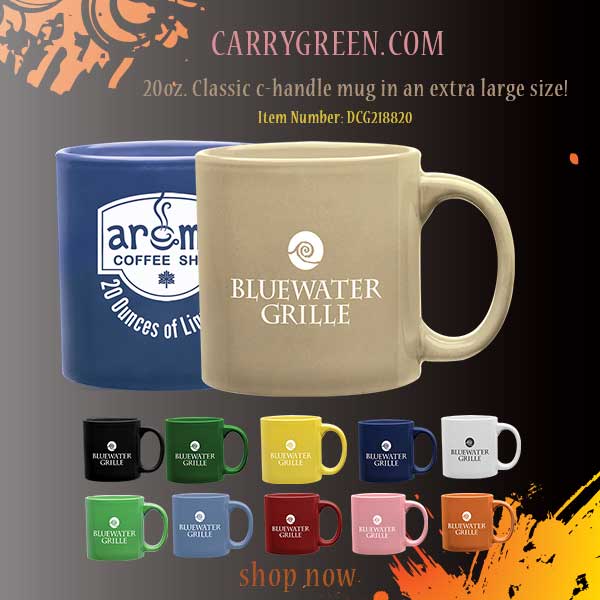 Choose gifts that somehow connect with the
company products. For instance, if you market software, your swag would include
mouse pads and pens that people use around their workplace. But, if you sell
energy drinks, refillable drinking bottles would be a great choice. If you're
not quite sure about choosing the right category of gifts, you can't go wrong
with the universal coffee cups that are always welcome.
3.
Imprint Your Company Logo
Typically, online stores where you place the
order for marketing merchandise offer services like printing the gifts with a
logo and message of your choice. Promotional custom mugs are perfect tools that
have a spacious surface that can carry the company icon or mascot along with a
slogan. This one-liner can be amusing or it could strike a chord in the minds
of the viewers. Appeal to Moms and Dads or Grandpas and Grandmas. Smart
advertisers also use the city name and entwine their company logo around it.
For instance, the "I Luv NY!" is a time-tested idea that always works.
4.
The Merchandise Should be Stylish
and Eye-Catching
People love to make a statement with any item
they're using. Whether they're wearing a cute t-shirt, holding a stylish tote,
or drinking from a trendy cup. Make sure that your recipients not only use the
giveaways but also tell their friends where they got the gifts. And, the best
way to make that happen is to choose designs that are eye-catching and
appealing. If the promotional custom mugs can elicit a "Wow!" you'll know you
have a winner on your hands.
5.
Choose the Right Time to Give Away
Swag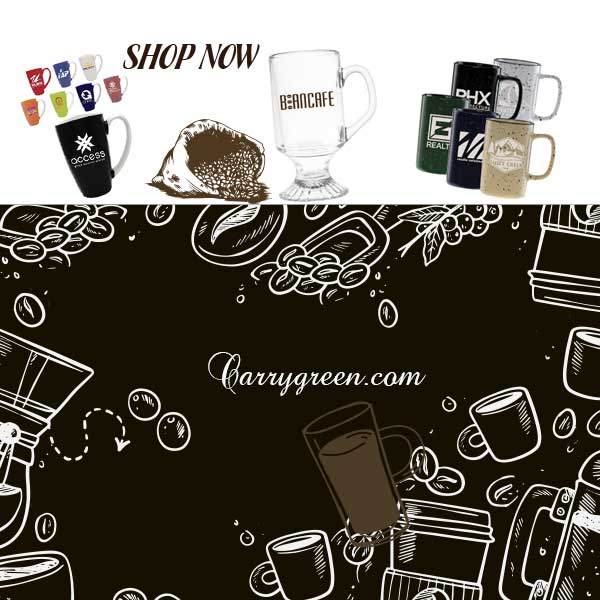 Any marketing tool makes the right impact when
it is presented at the opportune moment. Here are a few tips to keep in
consideration:
You could add a gift when the
customer makes a purchase.
Use giveaways during a marketing
campaign when you're trying to raise awareness for your brand name, products,
and their USP.
Present gifts at trade shows where
your team will give out promotional custom mugs as a way of showing
appreciation when people sit through a presentation. The coffee cup will act as
a reminder of your products and stand out from the crowd of competitors.
Order a batch of freebies around
the holidays and send them to customers to thank them for the business you
received all through the year. This would also be a good time to have the
recipients' names imprinted on the mugs to add a special touch.
In a world where employee
satisfaction is a recognized requirement for the success of your company, win
some points by giving out mugs and other merchandise. While holidays are a
perfect time, you could also consider combining them with bonus checks or say,
when commemorating the number of years an employee has spent working in your
company.
Having your workers use products
with the company logo is yet another effective way of promoting your brand.
Attractive gifts appeal to friends and family members who could be interested
in finding out more about the enterprise.
So, you see, freebies act as perfect
promotional techniques and work well as gifts to customers and employees.
You'll also use them to build long-term relationships with the people who are
vital for the success of the business.
6.
Use Gifts to Convey Thanks for a
Referral
Have you just received a large order because
of a referral from a client or vendor? How about showing your thanks for the
effort by presenting a gift? Depending on your connection with the recipient,
choose pens, portfolios, padfolios, or even, a goody basket. You can also match
the value of the gift with the size of the order you received. Remember to have
the gift inscribed with the name of the person receiving the gift and the logo
of your company.
People love to receive free stuff. And, when
you give out promotional custom mugs, pens, flasks, totes, hampers, or other
such items, you're not only building brand loyalty, but you're also creating a
sense of obligation in the recipient's mind. Given a choice between competing
products with similar features, the freebie entices the customer to pick out
your brand. And, that's what makes this advertising strategy one of the most
effective in present times.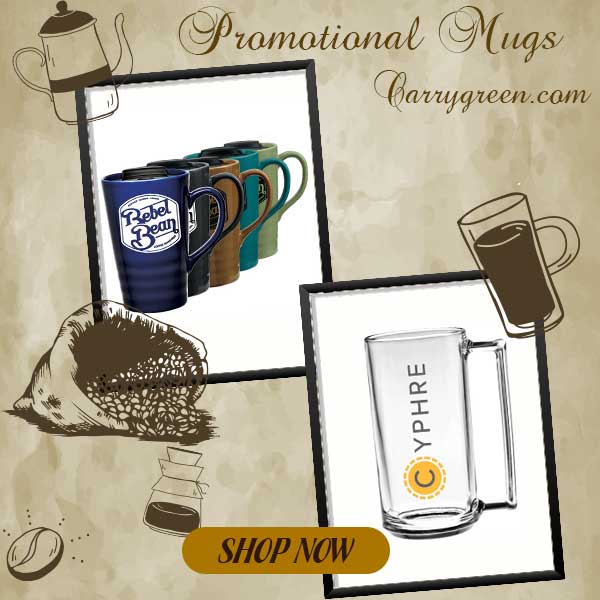 Would you like some more guidance on how to
use promotional merchandise and freebies to promote your business? At
CarryGreen https://www.carrygreen.com/, we provide expert
information you may need along with ideas for customizing with logos and
slogans. Go ahead and contact us using this form.https://www.carrygreen.com/contacts.
You can also call us at this number: 888-743-3129.