Holiday Gift Ideas that Actually Work
Giving out promotional products during the
holidays is an excellent way to entice customers to choose your brand over
competitors. You can also use them to show appreciation to past customers and
clients for their business all through the year. And, of course, remind
existing buyers why they chose your company over others selling similar
products. Should you check around for holiday gift ideas, you'll find a
mind-boggling range of items you can give out. But, how would you choose the
best options that are sure to make the right impact? Read ahead for some of the
criteria to keep in mind along with some great examples on how to make them
work.
Plan the Budget for Your
Advertising Campaign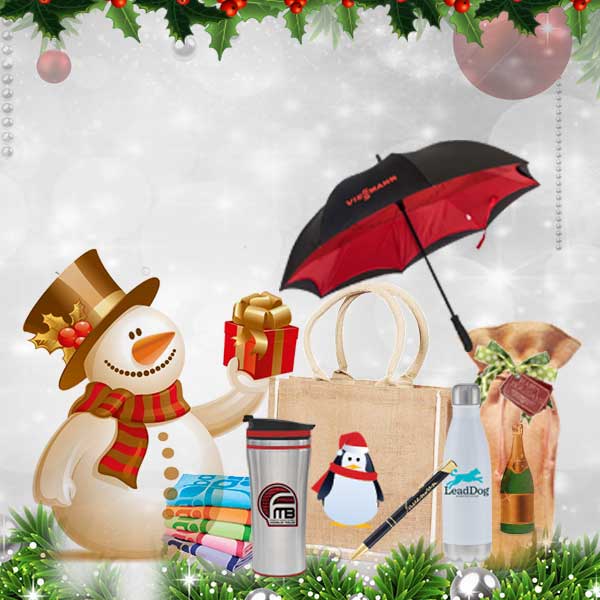 Undoubtedly, you'll begin with the budget you
can allocate to the advertising campaign. A good rule of the thumb to follow
would be around five percent of the revenues you earn each year. You can order
a series of giveaways for using as say, in-store promotions or corporate
giveaways.
Identify Your Target Audience
When choosing holiday gift ideas, you'll want
them to match your brand and the kind of products you're promoting with this
advertising campaign. Work out the target audience and the giveaways they're
likely to appreciate best. Here are some options to get you started:
Choose the Right Time to Present
the Promotional Products
Considering that companies organize lots of
events during the Holidays, you can choose giveaways to match the occasion.
Tumblers for Trade Shows - Have you set up a booth at a trade show? You'll need gifts that create a memorable impression in the minds of the people who visit your temporary storefront. Keep in mind that the item you choose must stand out from the hundreds of competitors present at the event. Consider portable tumblers emblazoned with the company brand and logo.
Tote Bags for Trade Shows - Given that trade shows have the potential to reach out to customers and potential business partners, tote bags are another of the most effective holiday gift ideas. Recipients are sure to appreciate a handy bag for carrying all the swag they get at the show. Each time they bring your bag for going shopping, they're sure to remember your company and the products you were promoting.
Christmas Party at the Office - Even as you include a bunch of giveaways for your customers, don't forget your employees. Holidays are the perfect time for employee appreciation to show that you value the efforts they put in at work. Choose gifts that will act as brand ambassadors when your workers use them. The promotional products need not be expensive and you're free to present the bonus check along with the gift.
Gifts for Shoppers - Holidays are a time for self-indulgence when shoppers go over the top with the gifts they buy for family and friends. Each time someone purchases a product, how about adding a giveaway? Sometimes, even a small box of jelly beans goes a long way.
Do any of Holiday gift ideas sound
interesting? Do you think you can use any of them for your next advertising approach?
At CarryGreen https://www.carrygreen.com/,
we have a whole bunch of interesting items that will make excellent promotional
products complete with personalization. Call us at this number 888-743-3129, and
we'll recommend the best giveaways that will match your budget and company
brand. We also welcome you to contact us using this form. Please add your
queries and we'll get back to you with responses.