Mother's Day
Honoring mothers and the sacrifices they make for their kids
and families is a tradition that first started during the times of the ancient
Greeks and Romans. However, the precedent for Mother's Day as we know it today
was set by President Woodrow Wilson who declared that May 9, 1914, would be the
first day when all the people did something special for their moms. Since that
day, Americans have been coming up with creative ideas for what to do on
Mother's Day.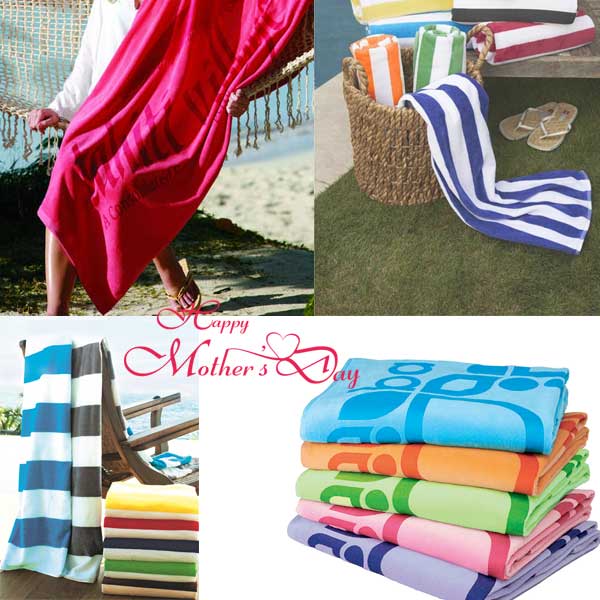 Of course, the classic flowers and dinner are mandatory, but
if you have been thinking of some unique way to tell Mom how much you
appreciate her love, check out the selection of items available at www.carrygreen.com.
Many of the things available on the site are extremely versatile and you can
have them personalized with just a few smart suggestions that the consultants
are happy to help you with. Ready to get started?
Let's Begin with the All-Time Favorite - Candy
Kids usually have a fair idea of what their mothers might enjoy. This season when you're looking for creative ideas for what to do on Mother's Day, look for your mom's favorite candy. In place of a box of just candies, you can also choose a box that has an assortment of nuts and candy in different flavors. Depending on what that special lady in your life likes best, go for cookies in single servings.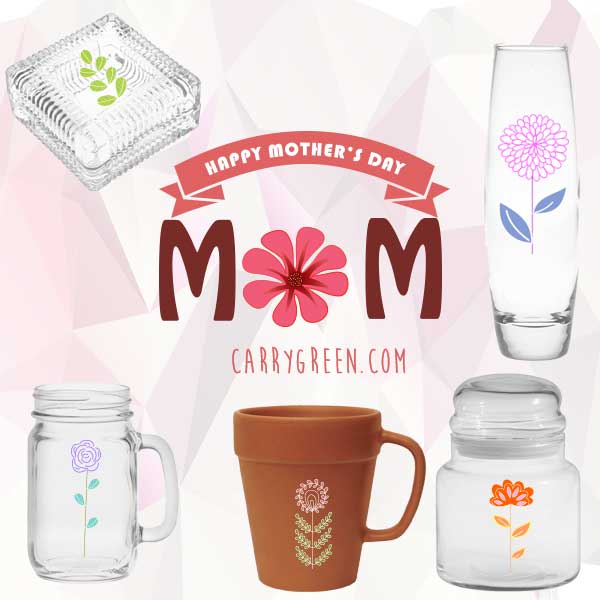 At the time of placing your order, put in a request for having
the box personalized with some warm, heartfelt message that your mom will
surely cherish. You can also look for a poem or quote that has special
significance in your relationship and have it inscribed along with your name.
Can you even start to imagine the delighted smiles of sheer
joy and the warm hugs you'll receive? That's what this day is all about.
Bring Back Memories with Pictures
When looking for creative ideas for what to do on Mother's
Day, one of the first themes that come up is to revive old memories of the
happy childhood you had. Pull out old family albums and look for photographs
you can use like, for example, the times when you went for a beach vacation.
While you could have the image enlarged and framed as a present, this year, you
could get a little more imaginative. How about choosing a large beach towel and
getting it imprinted with the old picture.
You could also pick out a scene from one of her favorite movies, or a quote from some songs or books that are close to her heart. Or, even an image of a band or singer she has loved always. Tokens like these will tell her that you know what she likes and that you care enough to use them to touch a special cord inside her. In place of a towel, you could always opt for something smaller like maybe, a drinking cup that can carry images and inscriptions. You could also choose an eco-friendly bottle made with glass, stainless steel, or BPA-free aluminum that will last her a long time.
Totes and Pouches with Messages and Monograms
Should you choose to go with totes, bags, pouches, and kits, you'll be amazed how they can act as a starting point for ingenious creative ideas for what to do on Mother's Day. Like most kids, you probably have a fair idea of the kind of shopping she likes to do or if she travels a lot. Choose tote bags or shopping bags accordingly. Soft-sided duffel bags are another smart choice for overnight trips and weekends away, perhaps, for the times when she is visiting you.
CarryGreen also has an amazing selection of pouches that can
carry inscriptions and monograms. Then, there are the jewelry kits that can
keep your mom's favorite pieces organized. Look for stylish items in colors
that your mom absolutely adores.
Looking for DIY Ideas
If you're looking for DIY creative ideas for what to do on Mother's Day, check out the selection of mason jars that CarryGreen stocks. Available in a range of shapes and sizes, these jars are customization in more ways than one. Let's think about what you can make best. Are you carrying on the family's baking genes? Then, bake a batch of your mom's favorite cookies, fill a mason jar, and decorate with a pretty ribbon. Surprise and amaze her with the skills you've learned from her and perfected over the years.
When it comes to mason jars, you will be surprised at the many
ways in which you can use them. For instance, try making DIY candles. All you
need is some wax, a wick, and all the imagination you can use. Consider shiny
beads, glitter, letters, pearls, crystals, and lots more. The possibilities are
endless. Fill the mason jars and decorate them. You could even get the
grandkids to join in and help you put together a bunch of candles for your mom.
Grandmothers always love it when the little ones make things for them.
Hang on! We're not done with the mason jars yet. Does your mom
love plants that she can place in the kitchen on her windowsill? Pour a little
earth in the jars and use it as a planter for small decorative herbs or tiny
shrubs that don't need much care. Every piece of greenery can liven up a room
and make it seem more attractive.
Remember, every mason jar can carry inscriptions of loving
messages and perhaps, her initials in smart calligraphy. Add a pretty logo or a
quote and you have the best of creative ideas for what to do on Mother's Day.
Of course, you can always let your imagination go wild with the additional
ribbons and adornments.
Looking for more ideas like these? You only need to call us on
this number: 888-743-3129 and let's help you get started on some great gifts
for Mother's Day!